P!itD note: this article has been redacted to fit the publishing requirements of this platform. For the full article, see the link at the bottom of the page. 
This article was written by Anonymous Comrade, published on their twitter, and republished on here with their permission. To follow them and their solid doxxes, see twitter.com/anonymouscommie
The cast of characters exposed in the unraveling of Neo-Nazi street gang Identity Evropa (now rebranded as American Identity Movement aka AIM/AmIM) has been fascinating and horrifying. Doctors, accountants, college students…people from all walks of life have been outed. Identity Evropa has generally presented a Nazi Youth facade, pushing forward clean cut young men and women to mask their indisputable racism and anti-semitism.
By that measure, 63-year-old Mitchell Craig Brooks from Monroe, Georgia would seem an odd man out. Odd he certainly is, while he self defined himself as a former "long-haired redneck," in truth he spent the last few decades living in the Bay area in California where he spent 25 years in the design department of the Sacramento Bee newspaper. When he was laid off in 2014, he returned to Georgia where he currently resides. Please meet OMGDwayne, a prolific, grumpy, and annoying shitposter in the Discord for Identity Evropa.
It didn't take long for Mitchell Craig Brooks to start espousing his racist garbage onto the Identity Evropa servers, where he found like-minded folks.

He left a lot of clues as to his identity, talking frequently about his age, former employer and residence, his current home, and many unique aspects of his history. Here's a quick recap of the basics (to search his entire user history, see Unicorn Riot's awesome search tool for all of the Nazi discord servers).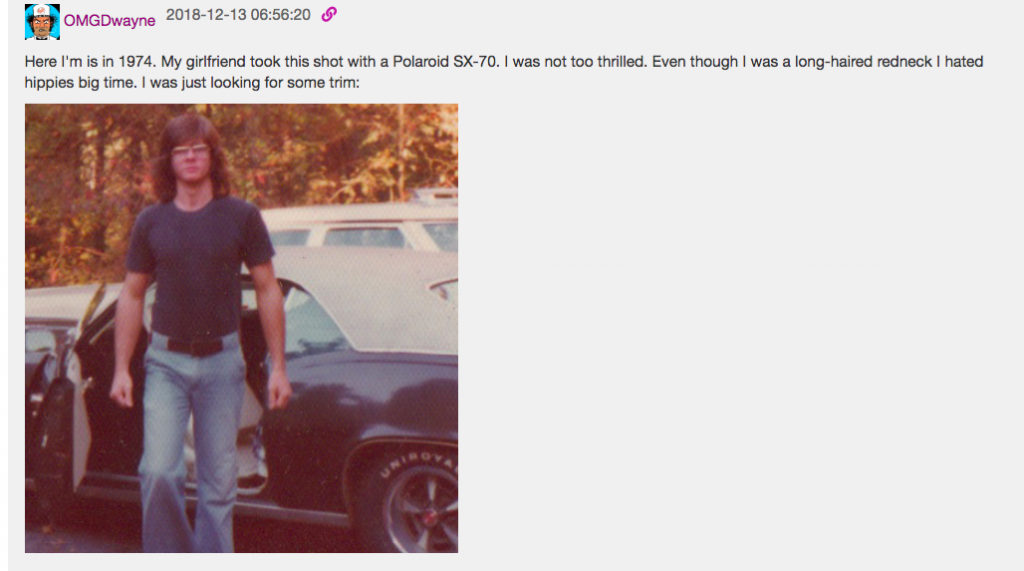 Continue reading "OMGDwayne (real name Mitchell Craig Brooks) you're doxxed!"