This article was made possible by an anonymous contributor and was reviewed.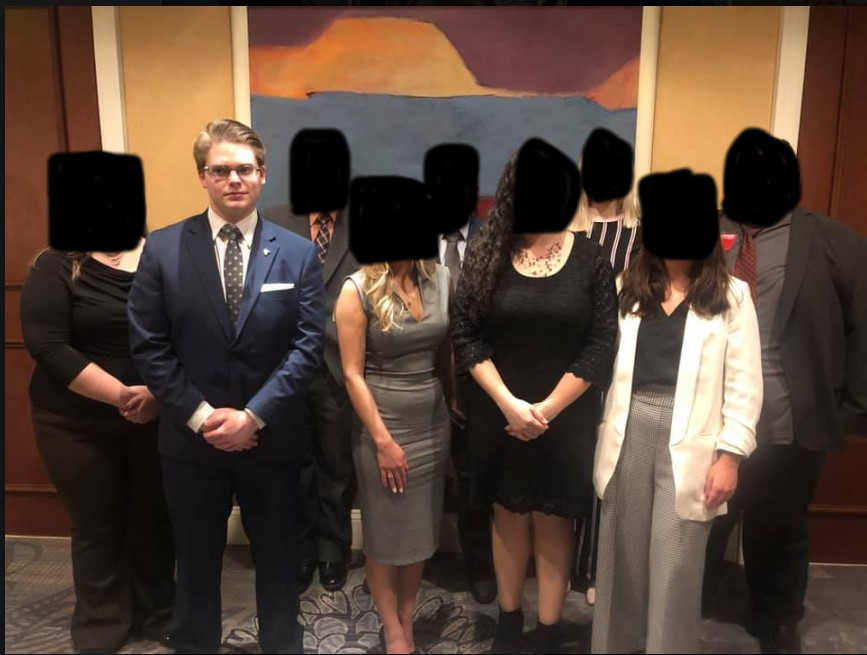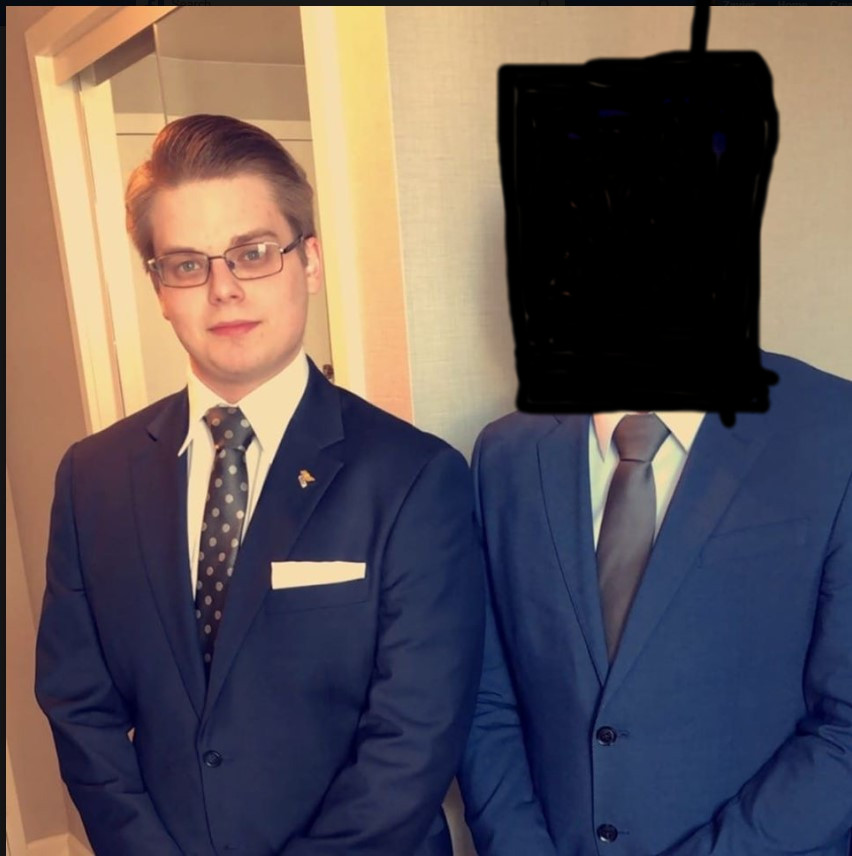 Discord user "fgtveassassin" (pronounced fugitive assassin) who appears on Identity Evropa's "Nice Respectable People Server" as well as the American Identity Movement's Slack channels that were leaked in March by Unicorn Riot, has been identified as none other than Matthew Guse, student at Lackawanna College.
Identity Evropa, a Neo-Nazi organization, is most infamous for its involvement in the deadly Unite the Right rally in Charlottesville, where antifascist Heather Heyer was killed by Neo-Nazi James Alex Fields Jr.
Identity Evropa's former leader, Nathan Damigo, is infamous for assaulting an Arab cab driver in an armed robbery, where he pulled a loaded gun on an innocent man for "looking Iraqi." Identity Evropa also has within their membership an attempted Amtrak hijacker Taylor Wilson, as well as Nolan Brewer, who was arrested for the attempted arson of a synagogue in Carmel, Indiana.
The connection between the deadly Unite the Right rally in Charlottesville in 2017 and Identity Evropa cannot be overstated. According to the SPLC, the white supremacist group was involved in the planning of the rally and that they are:
"at the forefront of the racist 'alt-right's' effort to recruit white, college-aged men and transform them into the fashionable new face of white nationalism"
We will first take a look at some of Matthew's views, and then show how he was identified. First, he talks about trying to influence his friends into Neo-Nazi viewpoints by "planting seeds" [1, 2]



Matthew also tried and failed to join Lackawanna County GOP:


Matthew infiltrated the county Young Republican group and gave advice about replicating his efforts to others:



Matthew also joined the Future Business Leaders of America:


He has done activism for Identity Evropa, including putting business cards in books at a nearby library.


In fact, he has attempted to contact the local news about his activism.

He even has a signed copy of white supremacist Jared Taylor's book with Jared Taylor calling him a "comrade in the struggle".
Connecting Matthew Guse to fgtveassassin

First, Matthew's Twitter account (now @EmperorZoomer) uses the same avatar as that of his previous handle @fgtveassassin.Matthew has used this username for a long time, including in gaming tournaments – only changing it after the Discord leaks. He even hints at his own bad operational security, having used this username all over the internet.


The two twitter accounts are additionally linked by replies, going all the way back to 2013.


Next, we find out which city he currently resides at. Fortunately, we are given many clues that can be used to discover this. In one message, Matthew states that he lives near a Penn State campus.


According to the Penn State undergraduate bulletin website, there are about 20 Penn State campuses. Next, we note that Matthew said that his county is one that Hillary Clinton won in 2016.


After compiling a list of counties in which those campuses reside, we remove the ones that Clinton did not win in 2016. This narrows down the list to about 7 counties. Finally we see that Matthew says his county is 92 percent white as of 2010.


According to Wikipedia, this narrows the county he's in to exactly one: Lackawanna County, Pennsylvania.  According to this post, Matthew says he is in the same city as the county GOP office.


The office for Lackawanna County resides in Scranton, Pennsylvania, therefore this is also where Matt resides. This is bolstered by the fact that he put business cards in Albright Memorial library in Scranton, as mentioned before.  It is also bolstered by this description in this message, which states that there was no Republican candidate to vote for in the 2018 general election in his district.


Looking at the general election results for the states, we see that one of the districts Scranton is in, specifically the 113th district, indeed had a Democratic candidate run uncontested.
From there, we can discover the college that he attends. In one message, we learn that there is a Mason Hall across the street from his college.

Looking up Masonic Halls in Scranton, we find that there is one across the street from Lackawanna College.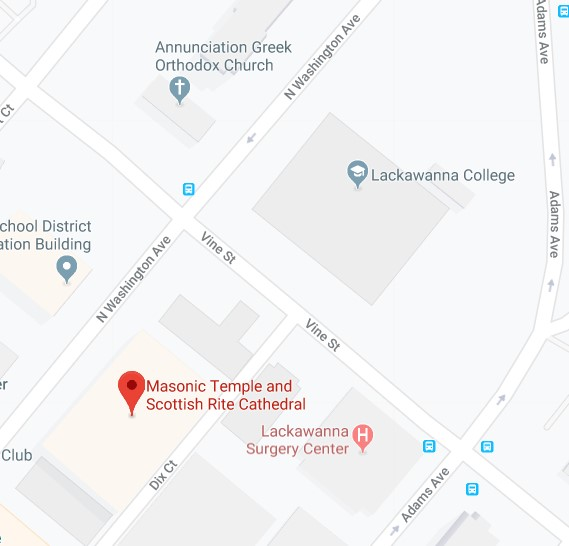 This is where he goes to college. To further confirm this, in another message, he says the author of a book called "Not Another Diversity Book" came to speak at his
school in October of 2018.


This site shows that the author did in fact visit Lackawanna College at that time.
Now that we have the college he attends, we can infer that he joined the Future Business Leaders of America chapter at Lackawanna College. Furthermore, we can infer the GOP group he attempted to join is the Lackawanna County GOP and the Young Republicans group that he is a part of is the Lackawanna County Young Republicans. From here, we note this Discord message of Matthew talking about being able to speak with the chair easily if the group is small enough.


There are other messages of him talking
about them wanting him in a role in the organization after only a couple of meetings.

Additionally, one of the earliest Discord messages from Matthew show him reporting antifascist groups on Facebook, hinting at a Facebook profile.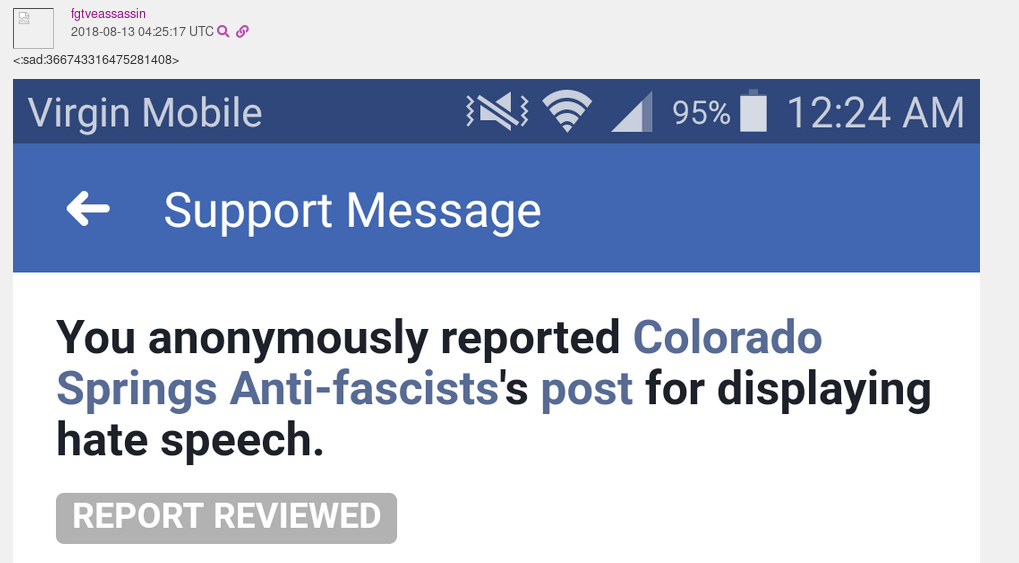 Given all of this, there is a possibility that the chair of the Lackawanna County Young Republicans group Justin Severe is Facebook friends with "Matthew".
There are multiple Matthews that he is friends with, but let us focus on the Facebook profile of this person, Matthew Guse. There are a few things to notice about Matthew Guse according to his profile, namely that he appears to be in the Future Business Leaders of America and that he goes to Lackawanna College, same as fgtveassassin. Take a special note at his cover photo, and then compare it to this tweet posted by fgtveassassin aka EmperorZoomer.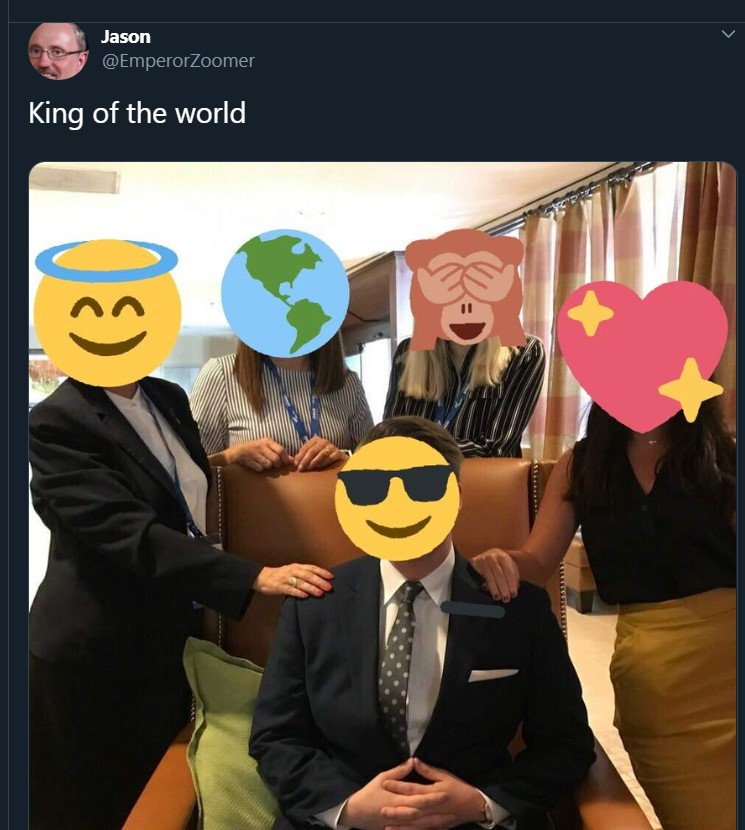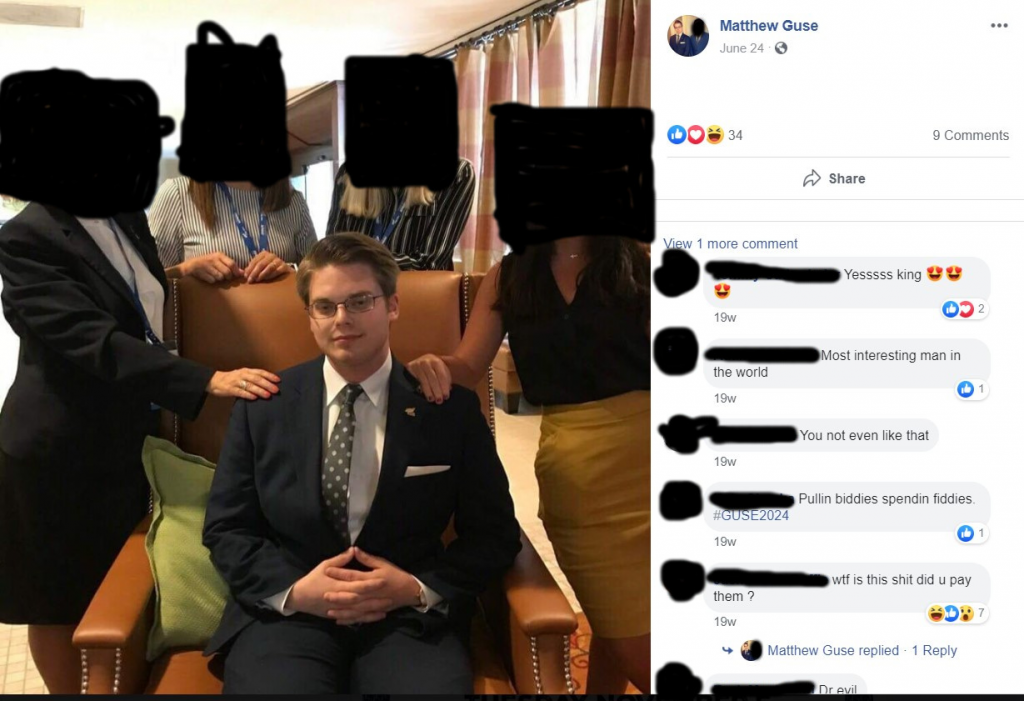 Sometimes they make it so easy.
If you have any additional tips, including where Matthew may work, please send them to panicinthediscord@riseup.net or DM them to @discord__panic on Twitter.