Discord user "NIMP"  who appears on Identity Evropa's "Nice Respectable People Server"  that were leaked in March by Unicorn Riot, has been identified as none other than Nathan Petri, a student at Hillsdale College in Michigan.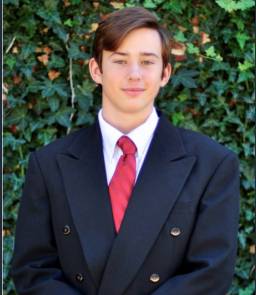 Identity Evropa, a Neo-Nazi organization, is most infamous for its involvement in the deadly Unite the Right rally in Charlottesville, where antifascist Heather Heyer was killed by Neo-Nazi James Alex Fields Jr.
Identity Evropa's former leader, Nathan Damigo, is infamous for assaulting an Arab cab driver in an armed robbery, where he pulled a loaded gun on an innocent man for "looking Iraqi." Identity Evropa also has within their membership an attempted Amtrak hijacker Taylor Wilson, as well as Nolan Brewer, who was arrested for the attempted arson of a synagogue in Carmel, Indiana.
The connection between the deadly Unite the Right rally in Charlottesville in 2017 and Identity Evropa cannot be overstated. According to the SPLC, the white supremacist group was involved in the planning of the rally and that they are:
"at the forefront of the racist 'alt-right's' effort to recruit white, college-aged men and transform them into the fashionable new face of white nationalism"
Nathan was identified because he was trying to raise money to attend the Unite the Right rally in Charlottesville and dropped his personal PayPal account in discord messages. Since his initial outing on Twitter, he has deleted this PayPal account.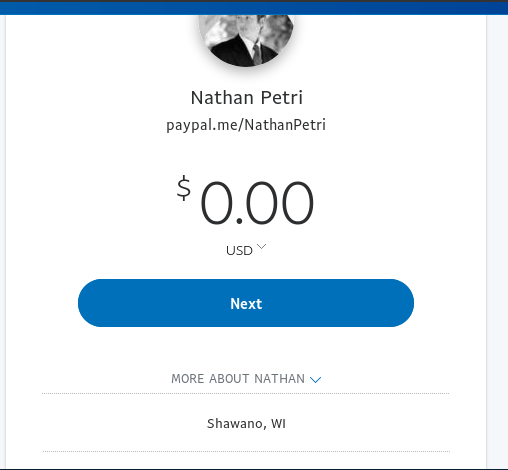 There is only one Nathan Petri in Shawano, Wisconsin, so it made his identification quite easy. In the past, Nathan has written for the Schawano GOP.


He additionally appeared on Identity Evropa's Literature Club server, but his messages were deleted by the time of the leaks, suggesting he was an early member of Identity Evropa.
Redacted information about Nathan may be viewed here.
If you have any additional tips, including where Nathan may work, please send them to panicinthediscord@riseup.net or DM them to @discord__panic on Twitter