This article was made possible by several independent sources.

Discord user "Ekdromoi" who appears on Identity Evropa's "Nice Respectable People Server" as well as the American Identity Movement's Slack channels that were leaked in March by Unicorn Riot, has been identified as none other than Sean McGovern of New Jersey who graduated from Rowan University and is currently a research analyst responsible for macroeconomic analysis at McAlinden Research Partners in New York City.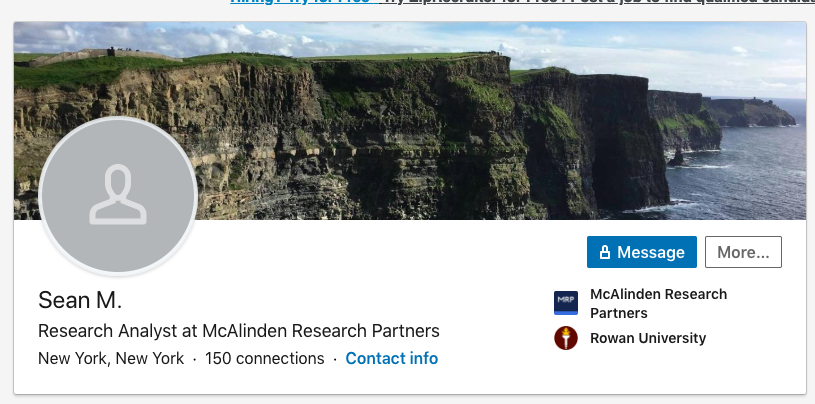 Identity Evropa, a Neo-Nazi organization, is most infamous for its involvement in the deadly Unite the Right rally in Charlottesville, where antifascist Heather Heyer was killed by Neo-Nazi James Alex Fields Jr.
Identity Evropa's former leader, Nathan Damigo, is infamous for assaulting an Arab cab driver in an armed robbery, where he pulled a loaded gun on an innocent man for "looking Iraqi." Identity Evropa also has within their membership an attempted Amtrak hijacker Taylor Wilson, as well as Nolan Brewer, who was arrested for the attempted arson of a synagogue in Carmel, Indiana.
The connection between the deadly Unite the Right rally in Charlottesville in 2017 and Identity Evropa cannot be overstated. According to the Southern Poverty Law Center, the white supremacist group was involved in the planning of the rally and that they are:
"At the forefront of the racist 'alt-right's' effort to recruit white, college-aged men and transform them into the fashionable new face of white nationalism"
After the Unicorn Riot leaks dropped in March, Identity Evropa scrambled to re-brand as the American Identity Movement.
So who is Identity Evropa member Ekdromoi? To start, he appears in Identity Evropa's Fitness Server, which appears in the Unicorn Riot leaks. He tells us that he is vegan and lifts weights.

Moving forward, he alludes to being Irish several times.


He additionally indicates that he has knowledge about housing markets, macroeconomics, and finance.



In the Identity Evropa Slack channels, he has attended events in New York City. He has also planned events in Manhattan for Identity Evropa as well.
He additionally tells us that he attended Identity Evropa's national conference in 2018.


He also confirmed his attendance for the 2019 conference, and additionally encourages other members to participate in activism after the conference ends.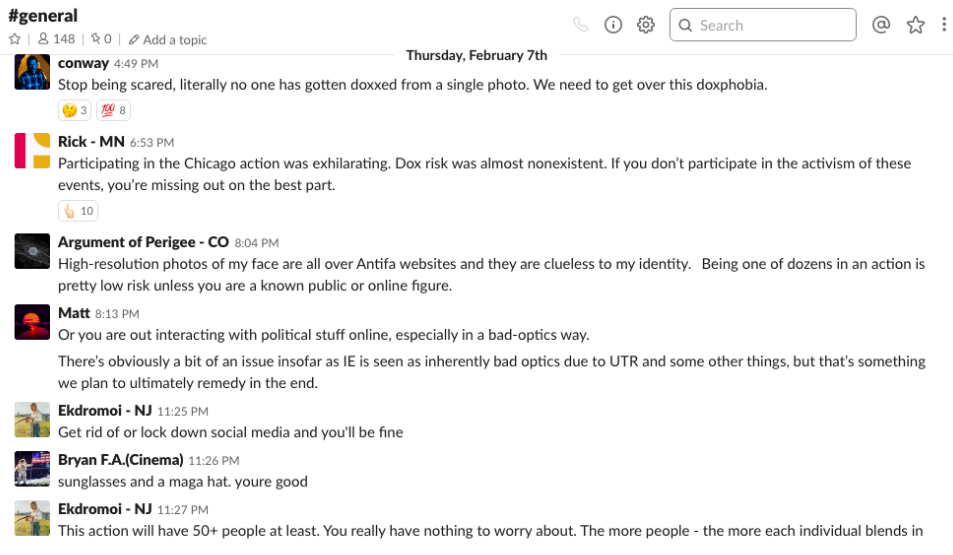 So how do we know Ekdromoi is Sean McGovern? First, McGovern is an Irish last name. Second, Sean works as a research analyst studying macroeconomics, so of course he would comment about the economy on Discord. Sean is from New Jersey, and works for a company in Manhattan (where Ekdromoi was planning an event).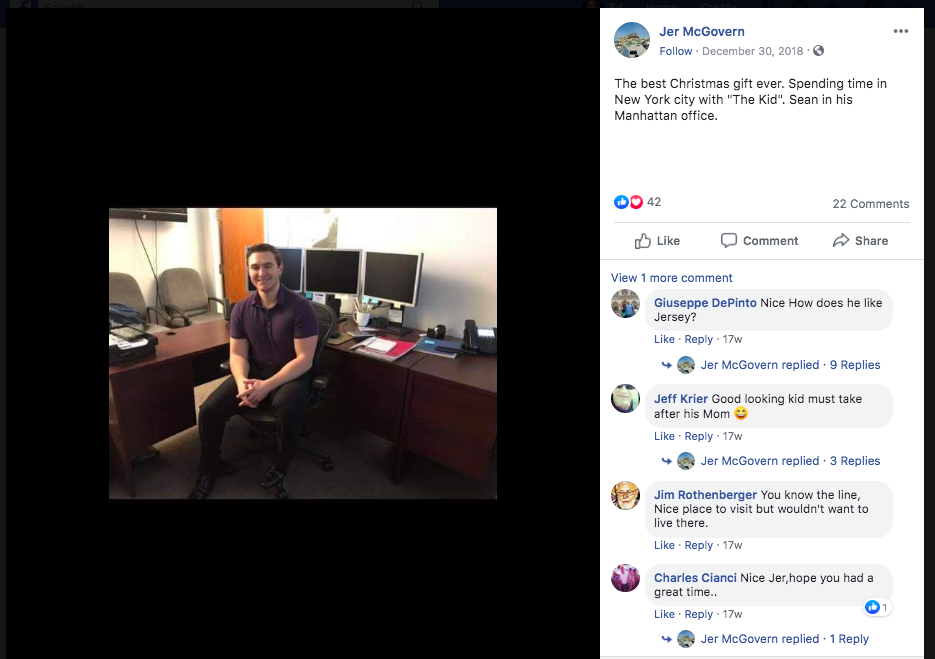 Fourth, Sean is vegan.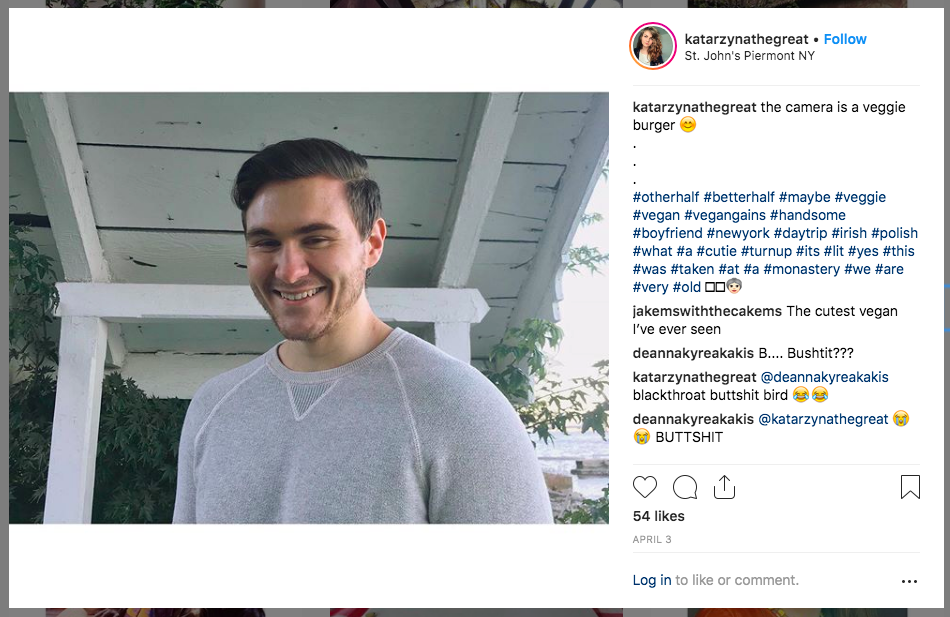 Fifth, Sean McGovern's Instagram account used to be @yourbrosean, before he deleted it.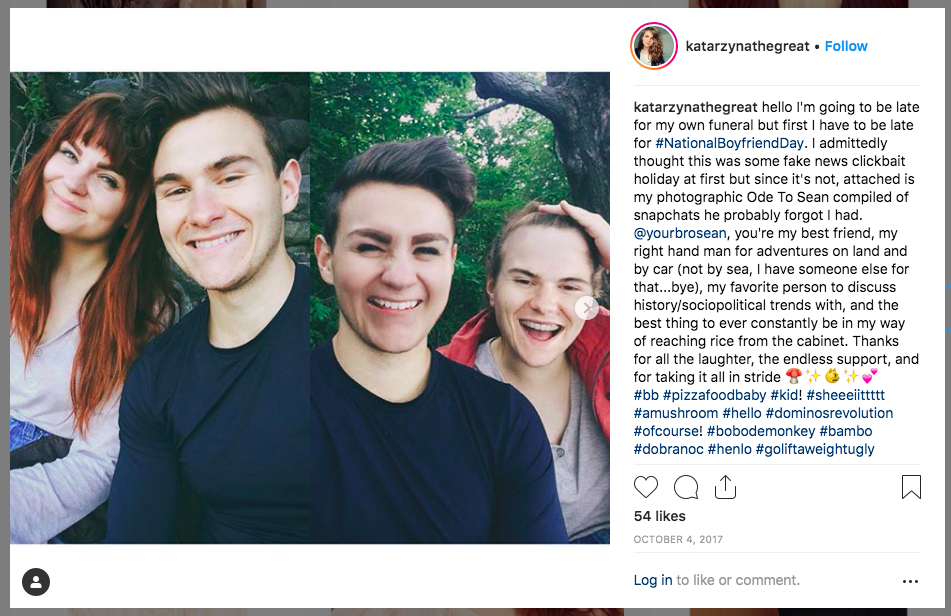 Sean's Instagram was tagged by the Legio Gloria Clothing Company, a company started by Swedish white nationalist Marcus Follin aka "The Golden One".
We find Sean's alternative Instagram account that goes by the handle @an_dulra commenting on the post.  Notice that @an-dulra's main photo is the same one that Sean's old Instagram was tagged in by Legio Gloria. We wonder why @an_dulra is private. Notice also that Marcus Follin posted a photo with Sean on Instagram around that same time.
Sean's comment on that photo, by the way, is "Flexing against the modern world!". This is a reference to Julius Evola's book Revolt Against the Modern World which has become an integral book in the Neo-Fascist alt-right movement.
Take a special look at his pants.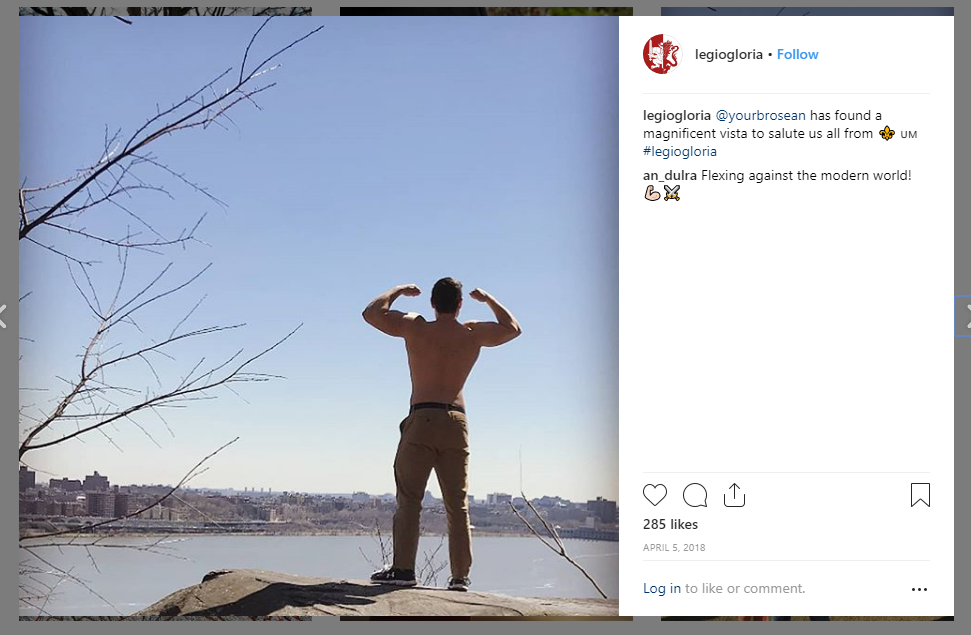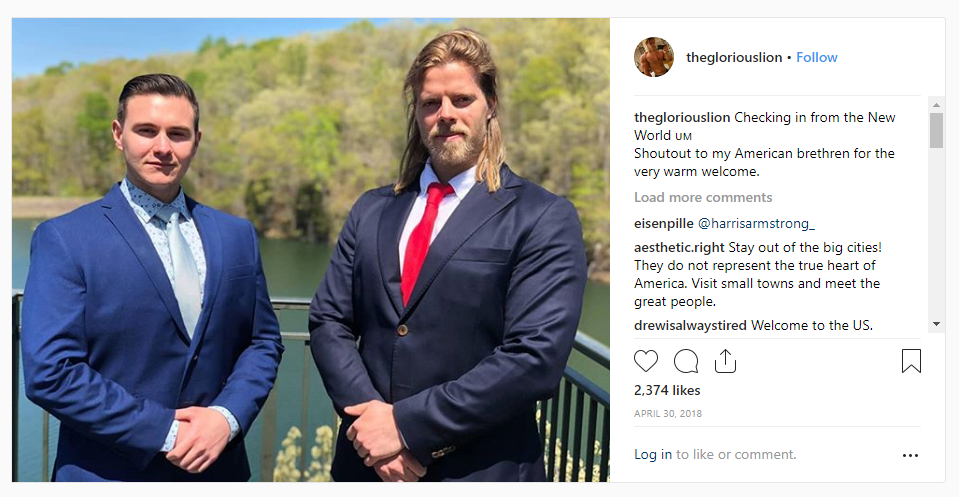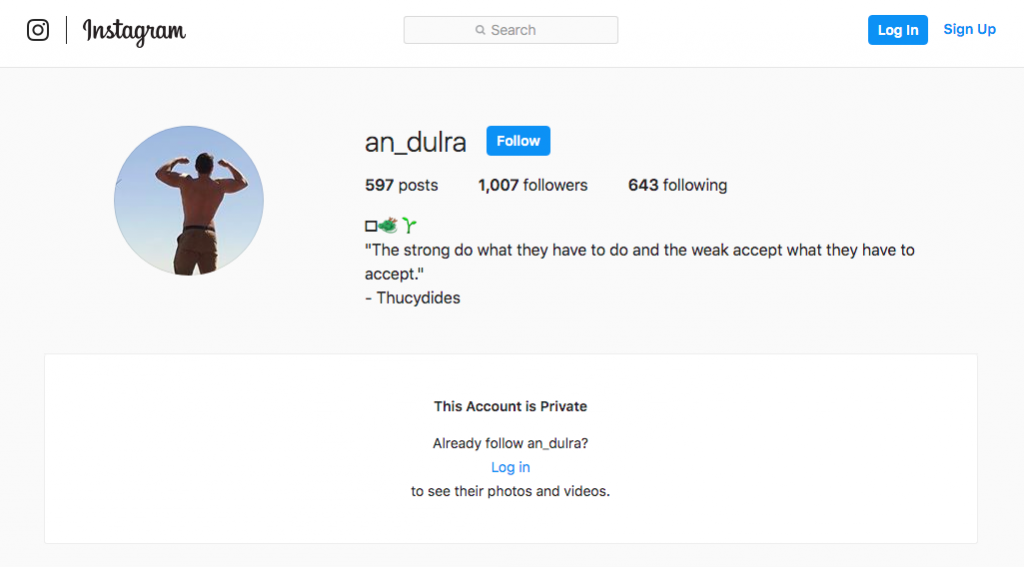 We even see his girlfriend, Catherine Kustra, like the photo of Sean.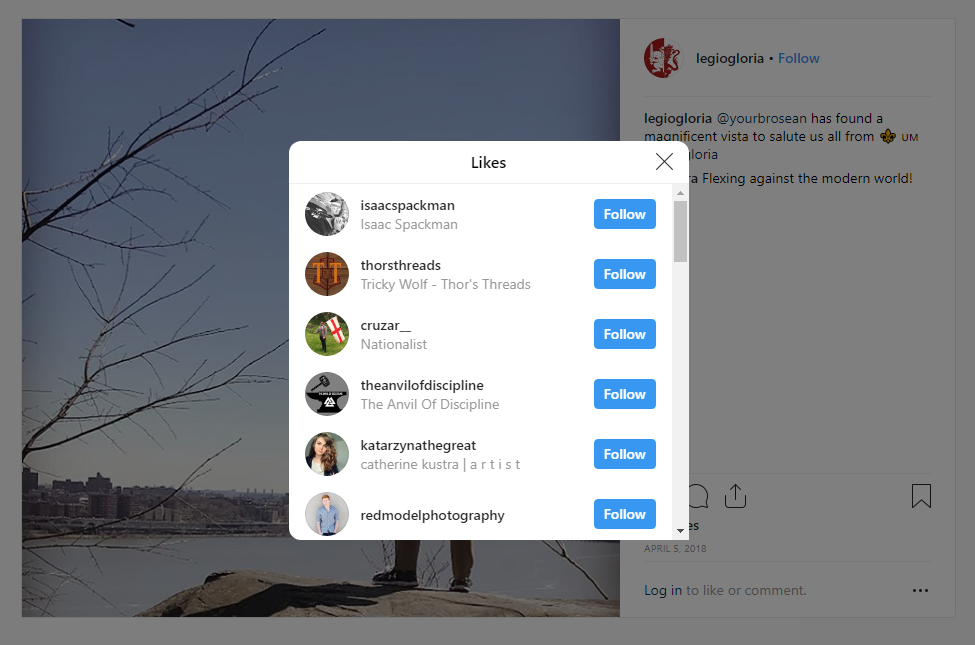 Finally, if we go back to Ekdromoi's discord, we see this message.


He links to an article written about two fraternal style fascist organizations, Identity Evropa and the Proud Boys (another SPLC designated hate group). He is the only one to message the link.
Why? It is because Sean McGovern aka Ekdromoi is featured in the article. He is unnamed in the article, but take a close look at his pants. Recognize those pants and belt?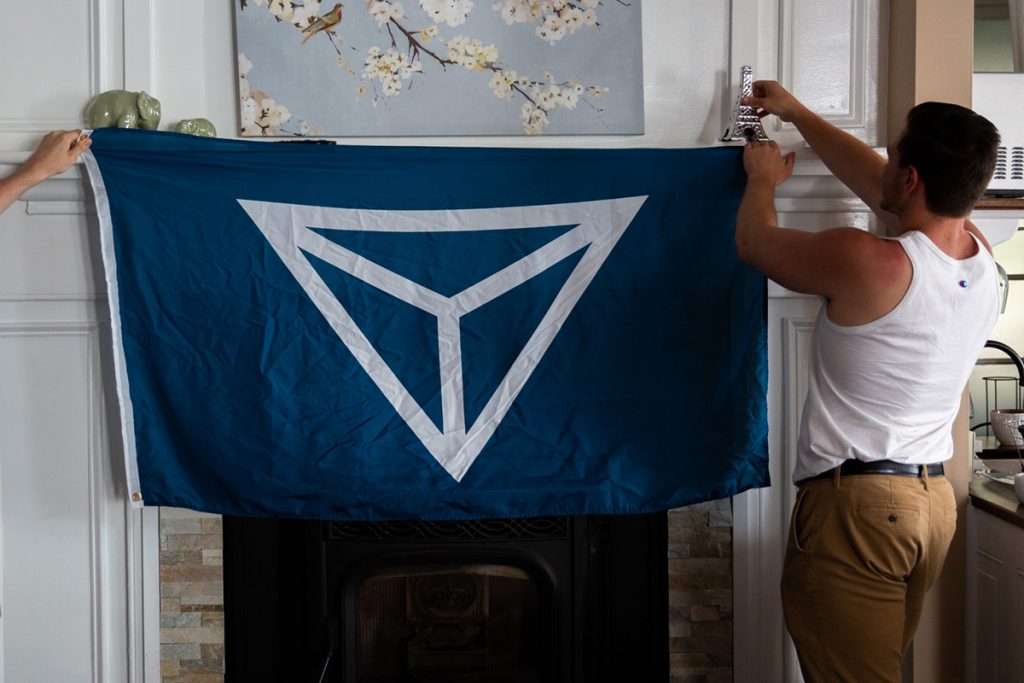 He really likes those pants, huh?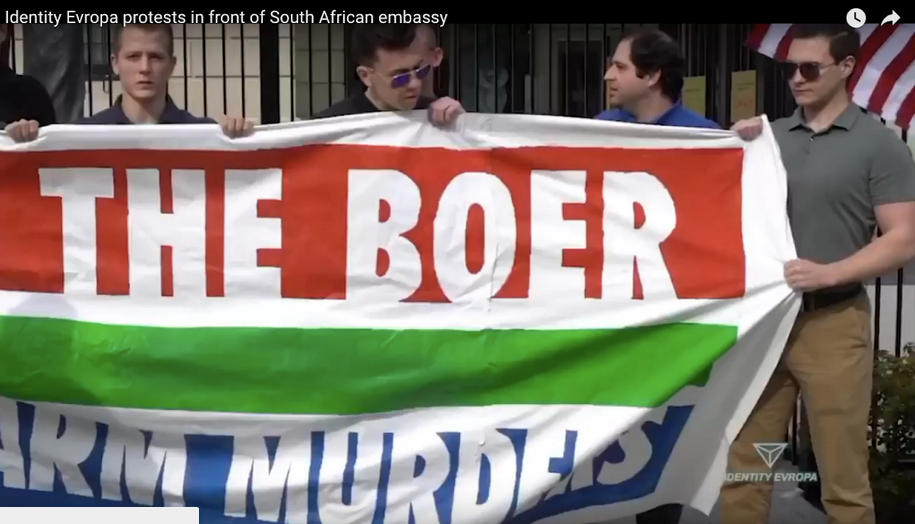 If you have any additional tips, send them to: panicinthediscord@riseup.net or DM them to @discord__panic on Twitter