This article was written by Chicago Anti-Fascist Action.

The Background
Discord user "Balbo" and Slack user "David Yates" who appears on Identity Evropa's "Nice Respectable People Server" and the American Identity Movement's Slack channels that were leaked in March of 2019 by Unicorn Riot, has been identified as none other than as white nationalist Jason David Finney, a Credit Analyst at R.J. O'Brien and a current candidate for 43rd Ward Republican Committeeperson.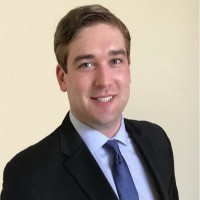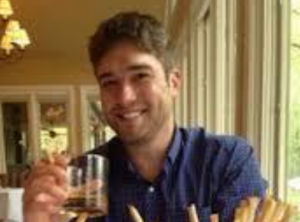 Identity Evropa, a white supremacist identitarian organization, is most infamous for its involvement in organizing the deadly Unite the Right rally in Charlottesville, where antifascist Heather Heyer was killed by Neo-Nazi James Alex Fields Jr.
Identity Evropa's former leader, Nathan Damigo, is infamous for assaulting an Arab cab driver in an armed robbery, where he pulled a loaded gun on an innocent man for "looking Iraqi." Identity Evropa also has within their membership an attempted Amtrak hijacker Taylor Wilson, as well as Nolan Brewer, who was arrested for the attempted arson of a synagogue in Carmel, Indiana.
The connection between the deadly Unite the Right rally in Charlottesville in 2017 and Identity Evropa cannot be overstated. According to the SPLC, the white supremacist group was involved in the planning of the rally and that they are:
"at the forefront of the racist 'alt-right's' effort to recruit white, college-aged men and transform them into the fashionable new face of white nationalism"
Identity Evropa re-branded as the American Identity Movement (AmIM) in March of 2019 after having their communication platforms – Discord and Slack – leaked by Unicorn Riot. IE/AmIM scrambled to re-brand as many of their dues-paying members were later exposed by antifascists under #IdentifyEvropa. They also re-branded tactically to get away from the Identity Evropa name which was tied to Unite the Right, lawsuits, and several other violent encounters.
Finding Jason Finney
Jason Finney joined Identity Evropa under the username "Balbo" in December of 2017. The username "Balbo" comes from an Italian Blackshirt fascist politician Italo Balbo to whom the Balbo monument and street were dedicated to in downtown Chicago.
Although Jason was reluctant to participate in activism, for nearly two years, Jason Finney was one of the most active members of Identity Evropa and American Identity Movement in Illinois. He was roommates with the Midwest regional coordinator of Identity Evropa-  Brendan S. aka AltRightMick/Chidentitarian for a full year.
Do note that Jason Finney moved out of the apartment he shared with Brendan at 2626 N. Lakeview Avenue, to an apartment building just behind Brendan's at 2629 N Hampden Ct, as per candidate filing with Cook County, which is public information. He moved after the Unicorn Riot leaks that exposed over a hundred Identity Evropa/American Identity Movement members [source].

Upon Googling "Jason Finney" along with Brendan's address at 2626 N. Lakeview Avenue, you get a cached Google result confirming Jason's residence in the building, in Unit 1902 [source, archive].
The owners of Unit 1902 are Dean & Lori Thuente [source], whose contact information is provided in the above link, if the media needs to confirm Jason's residency at the unit for this identification.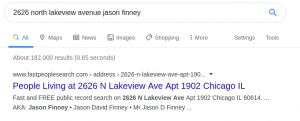 Jason Finney can also be seen photographed at an Identity Evropa trash cleanup in Ottawa, IL during the summer of 2018: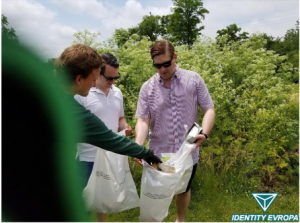 Jason's White Nationalist Activities
Jason was the administrator of a "Chicago Conservatives Meetup" club for years which met publicly at the same time and place every week. Their meet-ups are all announced on social media.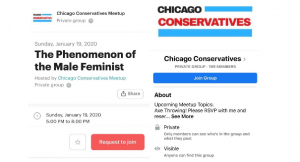 Jason's Chicago Fiscal Conservatives group typically meets up on Sunday evenings at around 5 p.m. to 8 p.m. at The Red Lion Pub on 2446 N Lincoln Ave where they openly discuss topics while espousing anti-feminist, anti-immigrant, and racist ideological talking points.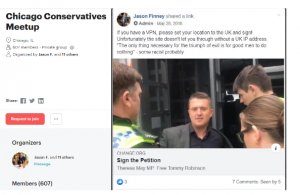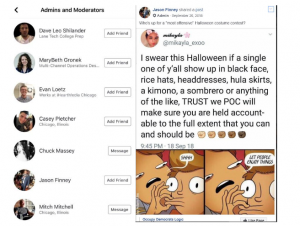 The posts within the Chicago Conservatives Facebook group appear to have been cleaned up recently. Edits were made to racially sensitive posts. Comments were deleted, and perhaps most notably, Shawn Miller, one of their most active members is no longer in the Facebook group, possibly because of his history of defending ideas associated with "the alt-right."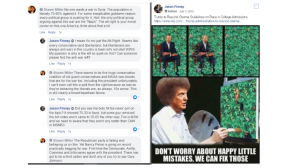 His posts on there quickly mar the veneer he has worked to keep over his public, politically-correct persona. He makes jokes about Muslims being forced to eat pork and drink alcohol as part of authoritarian re-education camps in China, calls third wave feminism a "mind-virus," and quickly posts about the ethnicity of terrorist attackers in attacks in Germany.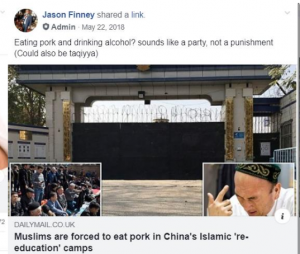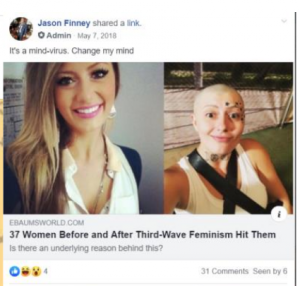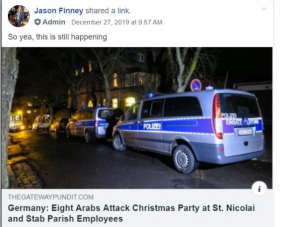 Jason's rhetoric on race suddenly changed entirely in his Facebook posts like the flip of a switch once he had announced that he was running for public office in that Chicago Conservatives Facebook group in November of 2019.
Now he likes to present himself as "liberal" on social issues, which is rich considering his involvement with Identity Evropa/American Identity Movement, which has been defined as a white nationalist hate group.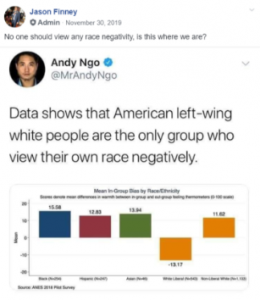 Additionally, we were able to find footage of Jason Finney in a CBS story covering a white nationalist banner drop over I-290, complete with video of them being told to scram by the cops. The banner, emblazoned with red letters and images of skulls and crossbones, read "DANGER: Sanctuary City Ahead." We were additionally able to identify two other Identity Evropa/American Identity Movement members in the video – Brendan S. and Steven Scheele while two other members, including one with a completely unmasked face, remain at large.  If you have a tip about these members, please let us know.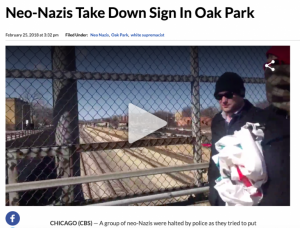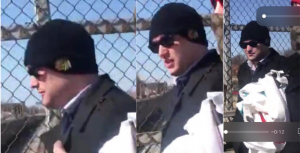 In a conversation on American Identity Movement Discord about the banner drop in Oak Park [source],  Balbo confirms that he was in attendance that day [source].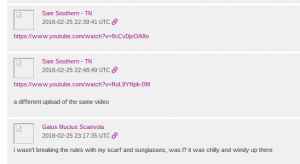 Final Confirmation and Contact Info
Finally, once Jason was confronted about his white supremacist identitarian views and confirmed involvement with Identity Evropa/American Identity Movement, he panicked, and sent an email to an account we operate. He confirmed being approached by a journalist  and requesting that we not say anything about his involvement with the white supremacist group.
Jason's response can be provided upon request to his employer & to media seeking to cover this story. Please contact Chicago Anti-Fascist Action at antifascistchicago@ riseup dot net or Panic at panicinthediscord at riseup dot net or @discord__panic on Twitter.
Since Jason is running with no competition on the ballot for 43rd ward committeeperson, we encourage you to write-in literally anyone else into the position.
Further, we encourage you to contact RJ O'Brien, Jason's employer, and ask them if they are comfortable having an avowed white nationalist employed at their company.
Facebook:
https://www.facebook.com/jason.finney.397
http://archive.is/vVHJ7
LinkedIn:
https://www.linkedin.com/in/jason-d-finney-mba-88365667/
http://archive.is/KPGYb
Chicago Conservatives Meet-Up:
http://archive.is/A80NA
Chicago Conservatives Facebook:
https://www.facebook.com/groups/380449419049840/?ref=share
http://archive.is/NEWVU
If you have any additional tips about Jason or other fascists in Chicago or elsewhere, please send them to panicinthediscord@riseup.net or DM them to @discord__panic on Twitter