Article made possible by several independent sources.
Cole West Russell, son of recently-retired associate district court judge Norman Russell of Kiowa County, has been identified as a long term member of white nationalist organization Identity Evropa – recently rebranded as the American Identity Movement. Under the alias "Wood-Ape – OK/MN", Cole appears in Identity Evropa's internal communications which were leaked to Unicorn Riot in March.
Identity Evropa, a white nationalist organization, is most infamous for its involvement in the deadly Unite the Right rally in Charlottesville, where antifascist Heather Heyer was killed by James Alex Fields Jr. Identity Evropa's former leader, Nathan Damigo, is infamous for assaulting an Arab cab driver in an armed robbery, where he pulled a loaded gun on an innocent man for "looking Iraqi." Identity Evropa also has within their membership an attempted Amtrak hijacker Taylor Wilson, as well as an attempted arsonist of a synagogue in Carmel, Indiana – Nolan Brewer.
The connection between the deadly Unite the Right rally in Charlottesville in 2017 and Identity Evropa cannot be overstated. According to the SPLC, the white supremacist group was involved in the planning of the rally and that they are:
"at the forefront of the racist 'alt-right's' effort to recruit white, college-aged men and transform them into the fashionable new face of white nationalism"
Let's take a look at a few of the beliefs of  "Wood-Ape", then dive into how he was identified. This dossier cannot possibly be all encompassing, as Cole posts over 11,000 messages on the server, but here are a few of Cole's beliefs.
First, we see Cole uses the pseudonym "Peter" in white nationalist circles. Patrick Casey, the leader of Identity Evropa at the moment, went by the pseudonym "Reinhard Wolf", in order to prevent potentially getting "doxxed" by new recruits.




To pinpoint Cole's political views, we can analyze his own political results as well as his own words on the server.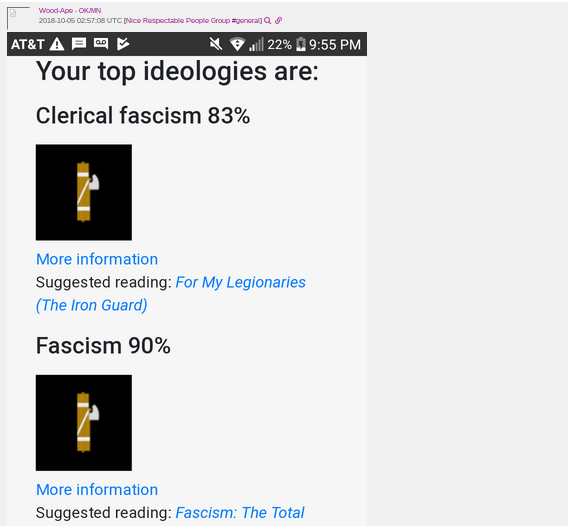 Here is what he has to say about gay people:




Here are examples of his antisemitism and racism:





Here are more homophobic remarks as well as proof of his ideological commitments to building a white ethnostate: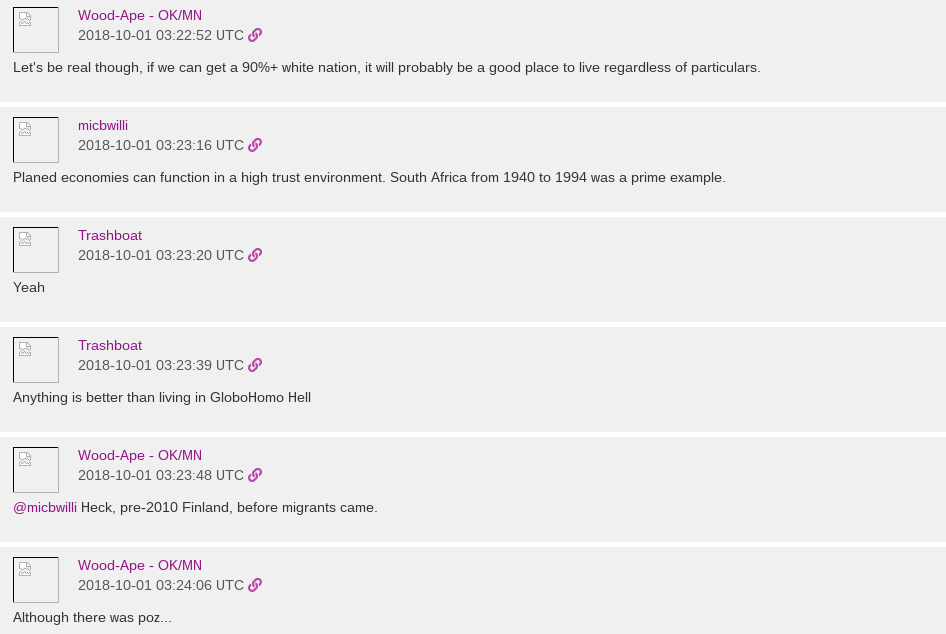 Here we see his political aspirations for when an "Identitarian" government comes to fruition, which mimics the aspirations of other Identity Evropa members in infiltrating the GOP for political gain.


Cole also has participated in activism for Identity Evropa, putting up fliers several times, including at the University of Arts & Sciences of Oklahoma in Chickasha, Oklahoma. He also attended Identity Evropa's event "Defend the Rockies", noting that "Conway-OK" drove him. Conway was identified as Judson Blevins by Right Wing Watch.
How did we link the identities of "Wood-Ape" and Cole West Russell?
Let's step through it together.
"Wood-Ape" tells us in his introduction that he is from Southwest Oklahoma. He later tells us that there is a independent rental place in his small Oklahoma town that makes the most of its sales from furniture rental.


This sounds a lot like 2001 Video which has locations in Perry, Oklahoma as well as Hobart, Oklahoma. You can read all about the video store in a review here. You can see the "furniture" sign right next to the sign for 2001 Video, indicating that you may rent furniture as well.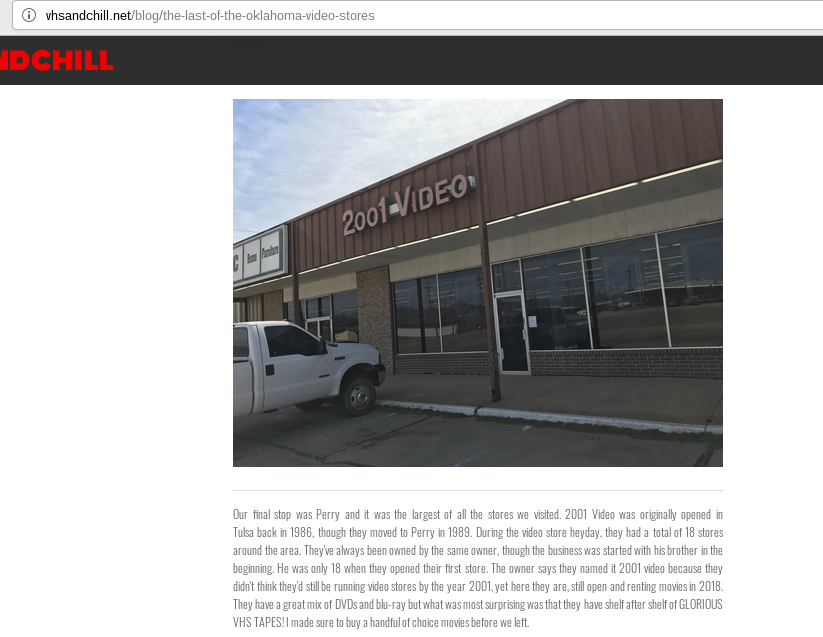 Cole West Russell also hints to us that he lives near windmills, which is representative of that part of Oklahoma.


After narrowing down his possible location information, it was trivial to pick through additional information and identify Cole West Russell. He tells us that he is 6 feet 9 inches tall, which is quite rare.


Cole West Russell also states that he attends school about an hour away from his hometown, that as of 09/2018 he was 31 years old, and that he studied natural resources management in school.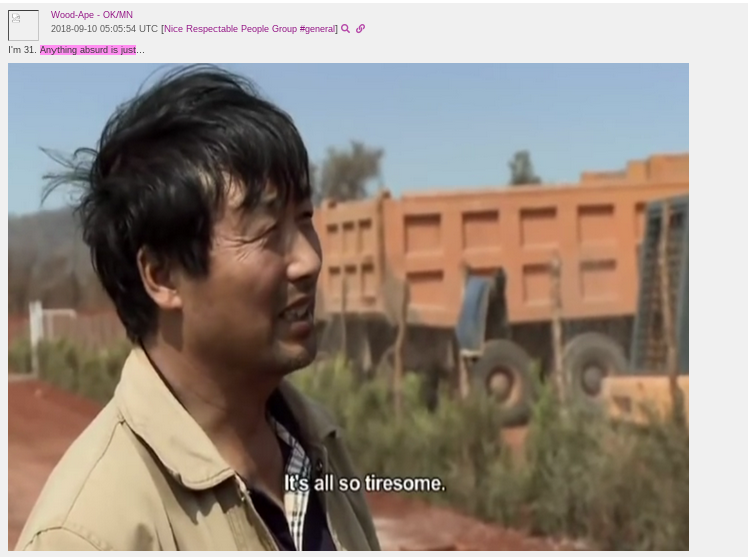 This is where his identity begins to unravel. Cole West Russell additionally tells us that he spent four years in AmeriCorps and that he has traveled extensively, especially to the far north, in Minnesota (hence the MN in his username).



We were looking for an AmeriCorps leader, around 31 years old in 09/2018, natural resources management major in Southwest Oklahoma who travels about an hour commute to school. This led us to Cole West Russell.

Cole West Russell is from Hobart, Oklahoma, the same location as that of the very specific 2001 Video store which also sells furniture "Wood-Ape" mentions in discord. He participates in AmeriCorps (archive) with a photo that exemplifies his height as you can see below: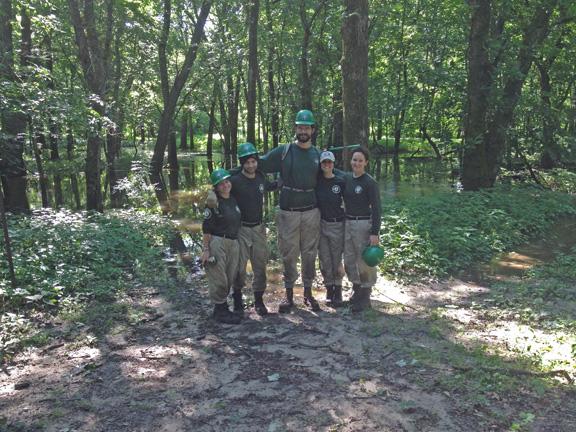 Cole West Russell attended Southwestern Oklahoma State University at Weatherford, Oklahoma.

Weatherford, Oklahoma is about an hour away from Hobart, Oklahoma, which is the "one hour commute" Wood-Ape speaks about.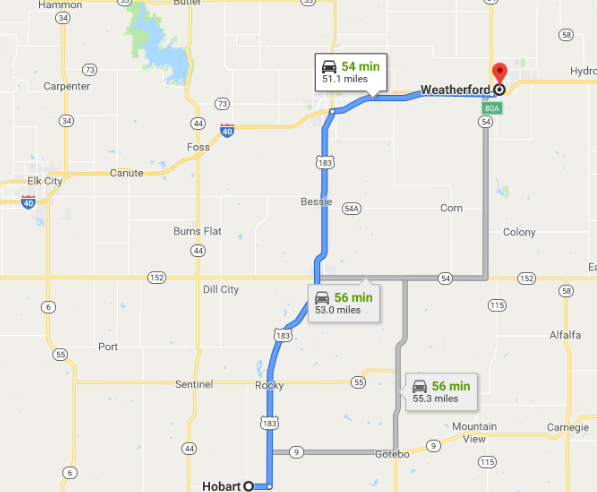 To further solidify the identification, Wood-Ape talks about his sister, who is a school teacher.


Cole's sister, Victoria Russell, was an elementary education major.

There is now no doubt that "Wood-Ape" is Cole West Russell.
But how did he turn out this way?  Well, we found along the way that Cole Russell is influenced by his father, Norman Russell, who was an associate district court judge, who also exemplifies many white nationalist and racist attitudes.


Although retired in January, at the time of some of his son's revelations about his personal beliefs, Judge Norman Ladette Russell was indeed still on the bench. And he remains in good standing with Bar Association to this day: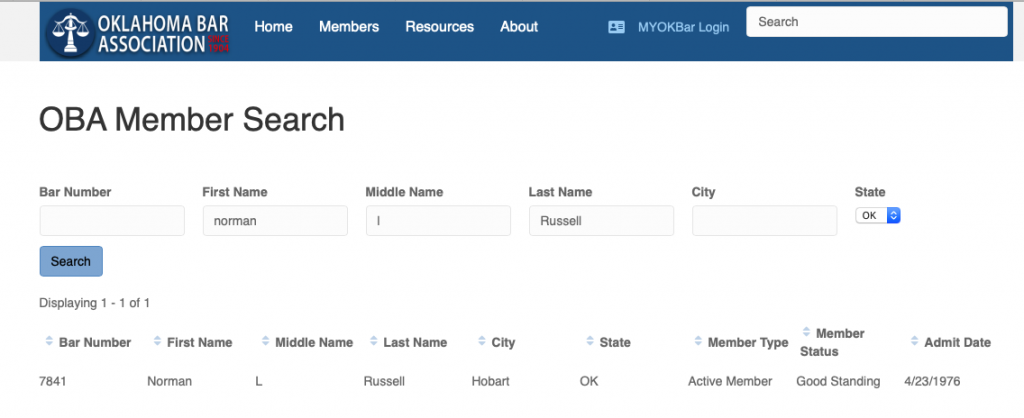 Cole West Russell reports that Judge Norman L Russell and friends make antisemitic jokes, as well as racist jokes about Somalians behind closed doors.


Cole West Russell also discusses intimately the beliefs of his father, who wants mass deportations, believes in HBD (reference to Human Biodiversity, a white nationalist euphemism for eugenics) and believes in the pseudoscience of IQ tests. You can read all about the tie between IQ tests and sterilization laws that were passed in the United States due to the push from the eugenicist movement. The big takeaway is that the German Government actually modeled their fascist eugenicist policies after the United States:
"Nevertheless, Buck v. Bell supplied a precedent for the eventual sterilization of approximately 8,300 Virginians. Borrowing from Laughlin's Model Law, the German Nazi government adopted a law in 1933 that provided the legal basis for sterilizing more than 350,000 people"


Cole West Russell also describes how he and his dad watch Tucker Carlson together. Tucker Carlson is well known for taking white supremacist ideals and making them mainstream.

Despite his retirement, he has still found cases with his deeply rooted prejudices. After all, his son Cole West Russell was just revealed to be an SPLC-designated hate group member. We must ask- how could a district judge with such serious prejudices, a man who engages in casual racist discourse in private, who believes in mass deportation, and who is involved in racist white nationalist politics, be counted on to find fairly in courts of law?
We think he could not, especially in a small, rural county with limited outside oversight. Kiowa County, OK, is immediately adjacent to Comanche County, the location of Fort Sill, a former Japanese internment camp, where the Trump administration intends to concentrate migrant children.
Should Judge Norman L. Russell remain in good standing with the Oklahoma Bar Association? Should his cases be reviewed for examples of racial bias? Ask the Bar Association: @OklahomaBar
If you have any additional tips, send them to: panicinthediscord@riseup.net or DM them to @discord__panic on Twitter