P!itD note: this article has been redacted to fit the publishing requirements of this platform. For the full information, see the link at the bottom of the page. This article was written by Anonymous Comrade.
There was a bit of excitement when Lacey Lauren Clark Lacey of Plano, Texas (recently of Garland, TX) joined Identity Evropa in January of 2019.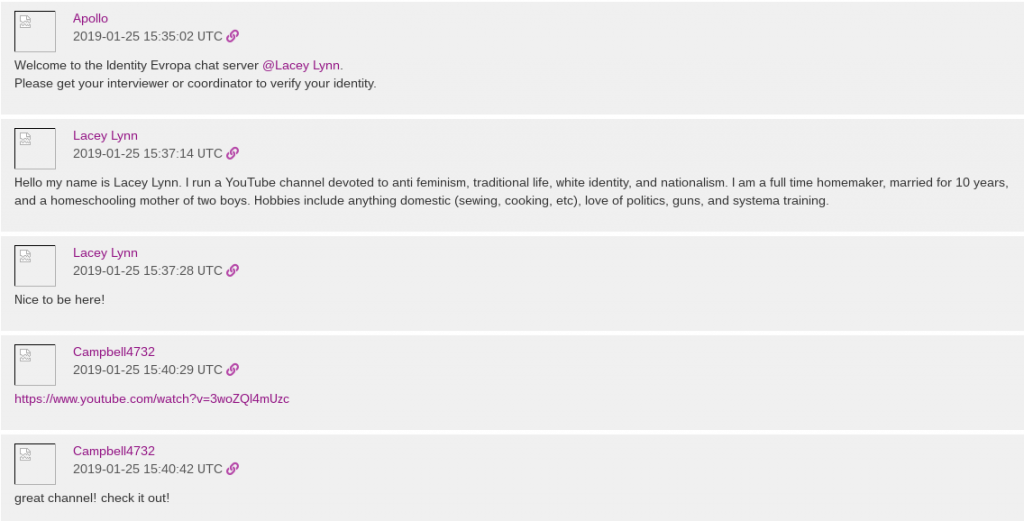 It was not just that she was a rare female enlistee, but she is something of a far right celebrity under the moniker "Lacey Lynn"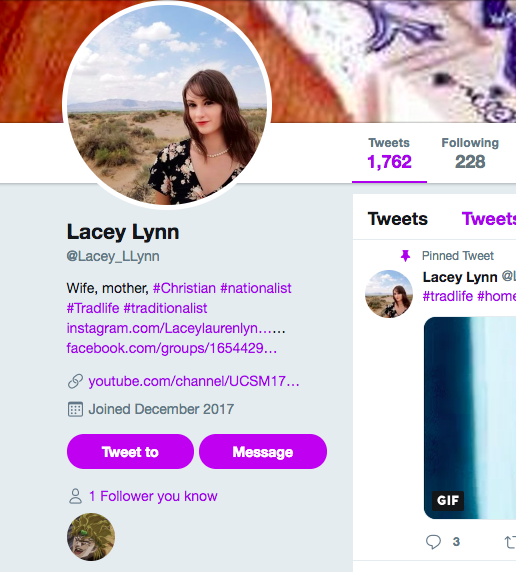 As "Lacey Lynn" or "Trad Lacey", Lacey Lauren Clark had built up a pretty significant online following with her videos extolling virulent anti-feminism and the "trad" lifestyle of marital submission. Lacey Lauren Clark's carefully cultivated image sits somewhere between June Cleaver and Ilsa She-Wolf of the SS. She's very similar to Ayla Stewart, who was also outed as a member of IE a few months ago on our blog and again by Angry White Men. More on her connection to Lacey Lauren Lynn later.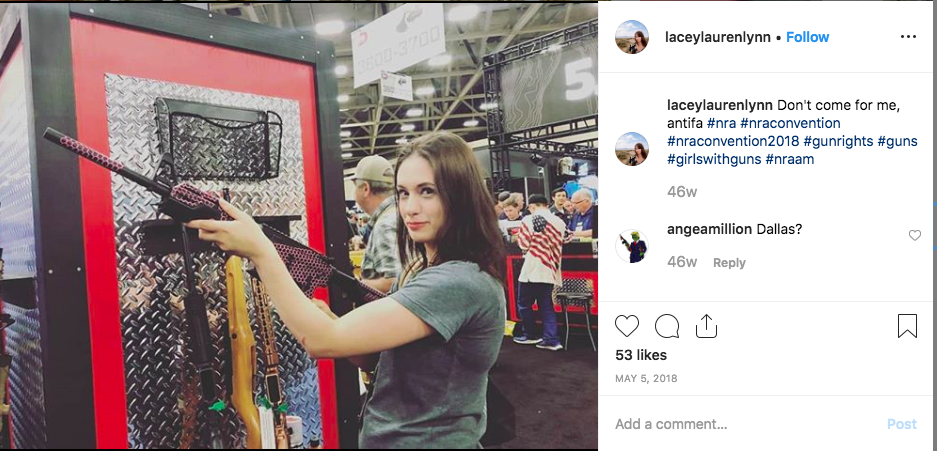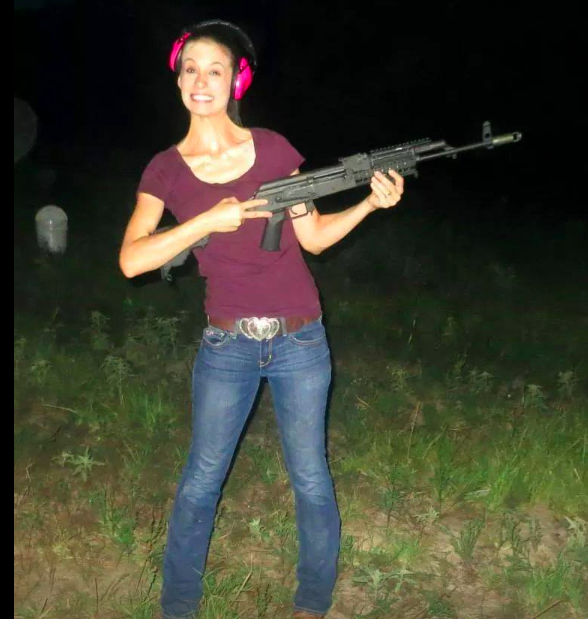 Her perky delivery and conventionally attractive presentation are intended to be disarming, but the content of her videos is pure White Nationalist hatemongering.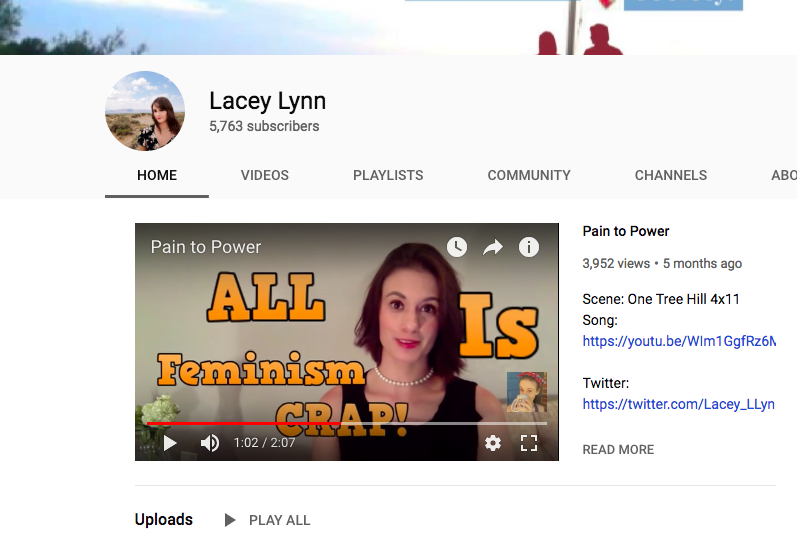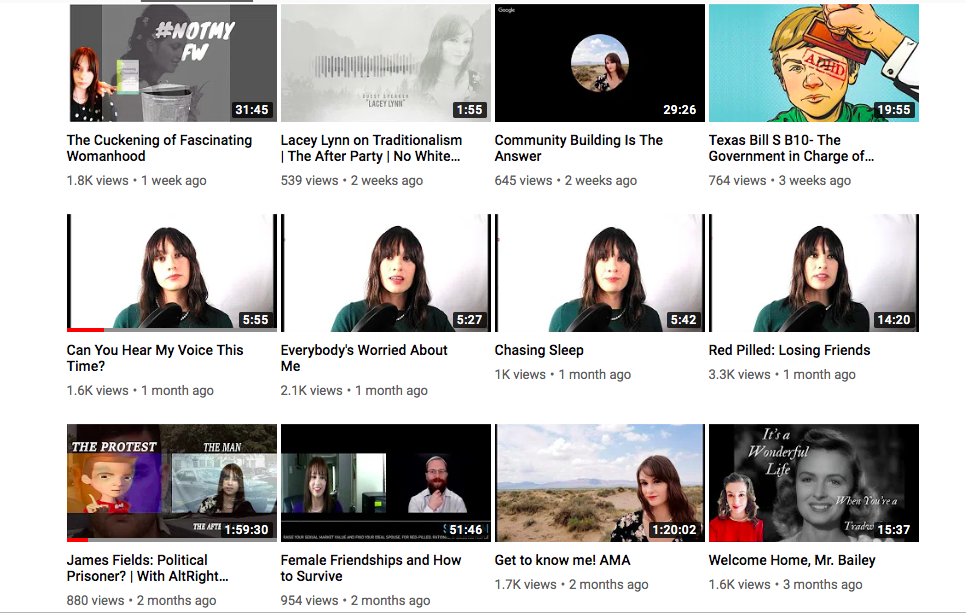 Continue reading "Lacey Lauren Clark: wife, mother, white nationalist hate group member"