P!itD note: this article has been redacted to fit the publishing requirements of this platform. Big thanks to @405JR for getting the ball rolling on this fascist. For the full information, see the link at the bottom of the page. 
Hey Oklahoma University: things are not OK.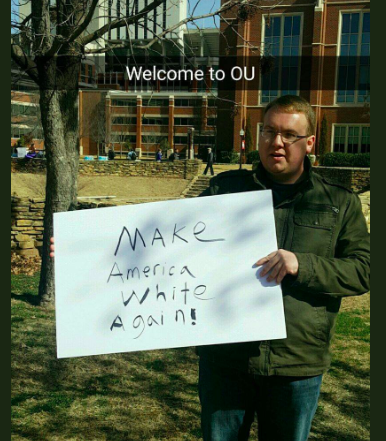 We'd like to introduce Interim President Dean Joseph Harroz Jr., the alumni and donors, the student population and the general public to the Identity Evropa/American Identity Movement member and OU student William Dennis Daniel. He first came on our radar as the lone counter protester to the Trump's Immigration Ban, strangely, holding a sign demonstrating his support for Andrew Jackson and genocide of the indigenous people. But things start to unravel for him after that.